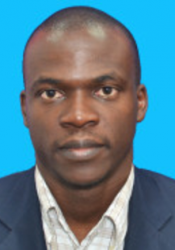 Research Officer, Environmental Research Institute, University of Waikato, Hamilton New Zealand.
Dr. Dada is an environmental health microbiologist, specializing in the fate, transport, detection, and control of pathogens in environmental media. Dada completed his PhD in 2014 on molecular pathogen detection in recreational freshwaters. Within the MetaSUB New Zealand programme, Dr Dada will be involved in molecular pathogen detection from samples collected from recreational bathing sites in New Zealand, as well as from other highly trafficked surfaces such as public transport systems and public vending systems for drinking water. These will be used to establish city-scale, baseline metagenomic DNA profiles that contextualize potentially harmful, as well as neutral, bacteria and organisms which interact directly and indirectly with the population.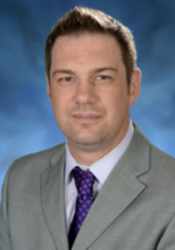 Emmanuel Mongodin, PhD
Assistant Professor, Microbiology and Immunology, University of Maryland School of Medicine
Dr. Mongodin's primary research interests focus on the application of microbial genomics, comparative genomics and metagenomic approaches to the study of host-bacteria interactions and the microbial populations colonizing the human body. He earned his PhD in Biological and Medical Engineering from Université de Reims-Champagne-Ardenne in France. Dr. Mongodin completed his post-doctoral fellowship at the Virginia Commonwealth University in the Division of Infectious Diseases under the supervision of Dr. Gordon L. Archer. His research focuses on the application of microbial genomics to two main topics. The first one concerns the sequencing and comparative genomics analysis of seventeen (17) strains of Borrelia sp.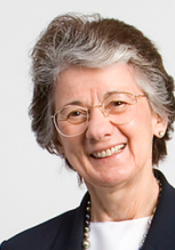 Distinguished University Professor, University of Maryland Institute for Advanced Computer Studies
Rita Colwell is a Distinguished University Professor both at the University of Maryland at College Park and at Johns Hopkins University Bloomberg School of Public Health, senior advisor and chairman emeritus at Canon US Life Sciences, Inc., and president and CEO of CosmosID, Inc. Her research interests are focused on global infectious diseases, water, and health. Colwell is currently developing an international network to address emerging infectious diseases and water issues, including safe drinking water for both the developed and developing world. Colwell served as the eleventh director of the National Science Foundation (NSF) from 1998 to 2004.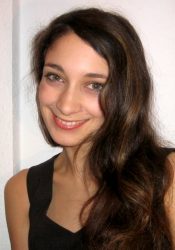 MetaSUB Barcelona & CRG Centre for Genomic Regulation
Daniela Bezdan started her education in Organic Chemistry and Biochemistry at the University of Stuttgart. Afterwards she moved to the field of Bioengineering at Mannheim University of Applied Sciences. In her undergraduate years she did research on the biokinetics of the hyperthermophilic archia T. kodakaraensis in the lab of Tadayuki Imanaka at the University of Kyoto, Japan. During her Master studies at EMBL Heidelberg/Germany and her PhD at the Max-Plank-Institute in Tuebingen/Germany she focused on gene regulation and the upcoming field of Next Generation Sequencing (NGS). After her PhD she returned to the field of Microbiology and studied bacterial adaptation processes from a System Biology perspective at the UCSD in San Diego in the Lab of Bernhard Ø. Palsson. Since 2011 Daniela has been working at the CRG in Barcelona, Spain mainly monitoring the adaptation and transmission processes of an outbreak of the bacteria Pseudomonas aeruginosa in a hospital. Among her current research interests are antibiotic resistance transmission roots, origin, evolution and adaptation of bacterial communities and their interaction with human populations, and metagenomics.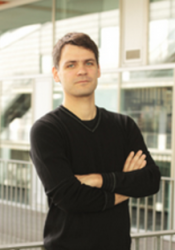 Group Leader, Center for Genomic Regulation (CGR)
Dr. Ossowski's research group utilizes Next Generation Sequencing (NGS) data in order to detect genomic, genic and epigenomic variation related to disease or intolerance to specific treatments. We seek to develop analysis tools for related sequencing applications including genome re-sequencing and assembly, DNA methylation detection, transcriptome analysis and structural variant prediction. We further aim to incorporate all algorithms into a general analysis framework, allowing for quick adaptation to the challenges of coming sequencing technologies and approaches, e.g. single molecule sequencing, longer read length and further increased throughput. Dr. Ossowski received his PhD degree in Bioinformatics from the Max Planck Institute for Developmental Biology and University of Tübingen, Germany.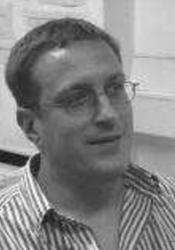 Research Scientist, Robert Koch Institute
Dr. Semmler is a Research Scientist at the Robert Koch Institute. He is currently head of research group "Microbiome Genomics." His previous positions include Group Leader at the Freie University Berlin, Institute of Microbiology and Epizoonotics from 2012-2015 and Post-doctoral researcher at Freie University Berlin. Dr. Semmler was also a scientist at the German Resource Center for Genome Research (RZPD). Dr. Semmler's research interests include Applied bioinformatics with focus on microbial genomics, high throughput genome analyses, population genetics, molecular epidemiology of several zoonotic pathogens like E.coli, S.aureus, Campylobacter, Klebsiella, Acinetobacter. His current research involves evolution of bacteria and molecular mechanisms for the spread of antimicrobial resistances.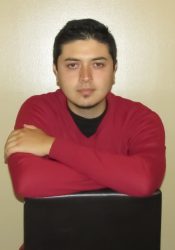 Andes University, Biological Sciences Department
Mr. Ruiz Perez received his MSc in microbiology from Andes University and his BA in industrial microbiology from Pontificia Universidad Javeriana. His dissertation was based on the evaluation of rooting induction on golden berry and in vitro nitrifying activity from rhizobacteria isolated from golden berry crops. Mr. Ruiz Perez has conducted research at the NASA Ames Research Center under Dr. Lynn Rothschild. He is currently a graduate student with Dr. Maria Mercedes Zambrano and Dr. Silvia Restrepo at Corporacion Corpogen. Here, he studies the microbial diversity within the phyllosphere of Espeletia grandiflora in Andean high mountain ecosystems.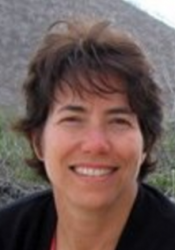 Researcher, Colombian Center for Genomics and Bioinformatics of Extreme Environment
Dr. Zambrano did her PhD in Microbiology and Molecular Genetics at Harvard Medical School. For the past 15 years she has worked as Scientific Director and Principal Investigator at Corporación Corpogen, an independent research center based in Bogotá, Colombia. She has a broad background in various areas of Microbiology, starting with work on stationary phase E. coli dynamics, to the study of microbial pathogens and more recently to studies of microbial communities and their relevance in both natural and human-associated environments. Dr. Zambrano has coordinated large research efforts, such as the Gebix Center national network for metatagenomics of microbial communities in extreme ecosytems in Colombia, and implemented tools for analysis of microbial communities using deep sequencing technologies.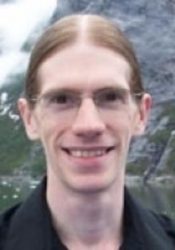 Professor of Biostatistics, Harvard School of  Public Health
Dr. Huttenhower's research focuses on computational biology at the intersection of microbial community function and human health. As such, his lab develops novel machine learning methodology to leverage structured biological knowledge in high-dimensional genomic data analysis. group works on a variety of computational methods for data mining in microbial communities, model organisms, pathogens, and the human genome. The goal of this research is to allow any new biomedical question to be answered by extracting information from the entire body of existing and novel experimental data, using data integration to allow results from basic research to be applied to genomic and personalized medicine (and vice versa). Dr. Huttenhower received an MS in Computer Science from Carnegie Mellon University and a PhD in Computer Science from Princeton University.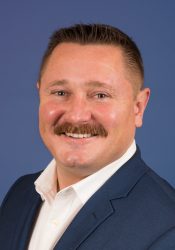 Ken McGrath, PhD
Technology Liaison Manager – Microba, MetaSUB Brisbane

Burlington, United States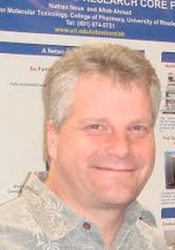 Chair ABRF Metagenomics Research Group at the University of Vermont; Group Leader Extreme Microbiome Project (XMP)
Scott Tighe Is currently Chair of the Extreme Microbiome Project (XMP) and the Association of Biomolecular Resource Facilities Metagenomics Research Group (ABRF MGRG). As a microbiologist and geneticist, Scott first started working in the field of microbiome analysis at Northern Arizona University in 1983 studying the gut microbiome of the woodrat using classical microbiological techniques at later moving to metagenomics.  He has run multiple microbiology labs that specialized in microbial identification of bacteria, fungi, yeast, metazoans, and more. He is currently lab manager of the deep sequencing core at the University of Vermont Cancer Center and has been employed in the Advanced Genome Technology Core for 15 years. He is founder of the MGRG and XMP, and has been co-leader of the ABRF Next Generation Sequencing consortium since 2010.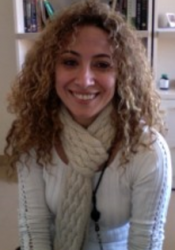 Professor, American University of Cairo
Rania Siam is the chair of the Department of Biology and an associate professor of microbiology at the School of Science and Engineering, The American University in Cairo. Siam was the director of the Biotechnology Graduate Program from the time it was founded in 2007 until 2012. Siam's research interests lies in understanding the environmental communities residing in harsh environments in the Red Sea. Siam is particularly interested in the "polyextremophiles" that constitute the microbial assemblage of deep and hot brines pools in the Red Sea. Professor Siam holds a PhD in microbiology and immunology in 2001 from the faculty of medicine, McGill University in Montreal, Canada. She earned an MBBCh from Ain Shams University, Faculty of Medicine.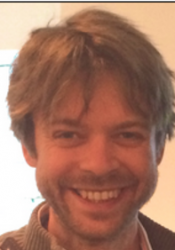 Jack Gilbert, PhD
Assistant Director, Institute for Genomic and Systems Biology
Dr. Gilbert's research is focused on the ecology, evolution and metabolic dynamics of microbial ecosystems from myriad environments including built environments, oceans, rivers, soils, air, plants, animals and humans. Leveraging next-generation sensor technology, Jack is creating networked grids of automated microbial detection platforms to capture microbial ecosystem dynamics in air and water based environments. Dr. Gilbert has pioneered work in the Home Microbiome Project and the Hospital Microbiome Project. He has led the Earth Microbiome Project and American Gut, two massive collaborative efforts aimed at developing a comprehensive understanding of the bacterial and fungal communities that inhabit the myriad niches across our planet and in our bodies.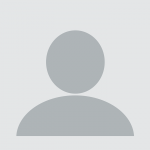 Mark Hernandez
Professor and Director at the Environmental Engineering Microbiology and Toxicology Lab at the University of Colorado Boulder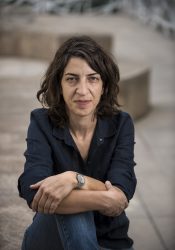 Aspa D. Chatziefthimiou, PhD
Visiting Research Scientist, Weill Cornell Medicine – Qatar; Founder and Ecological Consultant, Richer Environments
Dr. Chatziefthimiou is an ecologist and her work centers in extreme environments from the Deep Sea Hydrothermal Vents of the East Pacific, which she visited on board the Deep Submersible Vehicle Alvin, to the desert of Qatar. She received her PhD in Ecology and Evolution from Rutgers University, USA, and currently is a Visiting Research Scientist at Weill Cornell Medicine investigating how cyanobacterial toxins impact air and water quality, and human health. Dr. Chatziefthimiou is very active in the field of sustainability and urban ecology as a Founder and Ecological Consultant at Richer Environments and a Principal Investigator for MetaSUB. Dr. Chatziefthimiou is a passionate educator and organizes a myriad of outreach activities to expose the general public to the beauty of nature.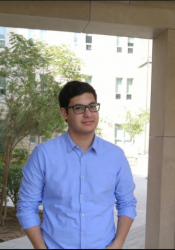 Salama Chaker
Medical Student, Weill Cornell Medicine – Qatar
Mr. Chaker is a medical student at Weill Cornell Medicine – Qatar. His research interests are in the fields of infectious disease, microbiology and metagenomics. Salama has been involved in the several projects that studied the desert sand dune ecology and microbiome. During the summers of 2014 and 2015, Salama has visited Cornell University and Weill Cornell Medicine for internships to work at the Antczak and Mason labs. Since, he was been involved in MetaSUB at its hometown of New York City and, with Dr. Aspasia Chatziefthimiou and under the guidance of Drs. Renee Richer and Christopher Mason, has been establishing a similar effort in Doha, Qatar.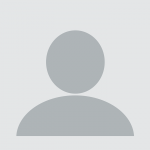 Zhi Xie, MD, PhD
Professor of Systems Biology, Sun-Yat-Sen University
Dr. Xie obtained his PhD in computational systems biology from Lincoln University. His research interests are centered on developing system-level understanding of human diseases and health using genomic, proteomic and computational approaches. Dr. Xie also develops methods for analyzing large-scale biological data from next generation sequencing, protein microarray and mass spectrometry.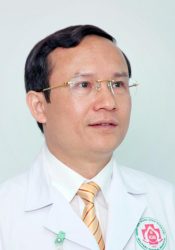 Dr. Le Huu Song
Vice Director, 108 Military Central Hospital
Head, Faculty of Infectious and Tropical Diseases,
108 Institute of Clinical Medical and Pharmaceutical Sciences
N 1, Tran Hung Dao Str, Hai Ba Trung Dist, Ha Noi, Vietnam
Director
Vietnamese-German Center for Medical Research (VG-CARE)
N 1, Tran Hung Dao Street
Hanoi, Vietnam
www.vgcare.org
A/Prof. Dr. Le Huu Song has graduated as a physician from Vietnam Military Medical University. Subsequently Dr. Song has earned his scientific doctoral degree (PhD) from University of Tübingen Germany. Following his post-doctoral research in Tübingen, Dr. Song served as the head of the molecular biology department of the 108 hospital, Hanoi, Vietnam. Subsequently, he founded the Institute of clinical infectious diseases at 108 hospital and is leading the centre since then. Currently Dr. Song serve as a vice-director of the 108 hospital, Hanoi, Vietnam. A/Prof. Dr. Song is one of the leading physician and a renowned scientist in the field of infectious diseases in Vietnam. His research work particularly focuses on hepatitis viruses and anti-microbial resistances.
Dr. Song together with German colleagues have established the Vietnamese-German Centre for Medical Research (www.vgcare.org) in Hanoi, Vietnam. VG-CARE aims to conduct basic and applied clinical research on infectious diseases in Vietnam and to broaden and strengthen competences in the health care system by establishing sustainable education and training as well as advanced research and service structures.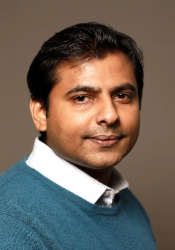 Thirumalaisamy P. Velavan, Prof. Dr. rer. nat.
Associate Professor and Group Leader
Institute of Tropical Medicine

Director
Vietnamese-German Center for Medical Research (VG-CARE)
N 1, Tran Hung Dao Street
Hanoi, Vietnam
www.vgcare.org
PD Dr. Velavan has graduated from University of Tübingen and has completed his habilitation degree from the medical faculty of the University hospital Tübingen, Germany. Currently, he is a group leader at the Institute of Tropical Medicine at the medical faculty in the University hospital Tübingen, Germany. Dr. Velavan has established the Vietnamese-German Centre for Medical Research (www.vgcare.org) in Hanoi, Vietnam and is spearheading its activities on clinical research as a director and coordinator. VG-CARE aims to conduct basic and applied clinical research on infectious diseases in Vietnam and to broaden and strengthen competences in the health care system by establishing sustainable education and training as well as advanced research and service structures. He holds honorary professorship with Vietnamese Universities.
The working group of AG Velavan both in Germany and Vietnam is comprised of young medical doctors and scientists from several continents motivated to improve health in developing and threshold countries by basic research on various infectious diseases and the establishment of advanced diagnostic techniques. The working group focuses on molecular genetics of the host and pathogens.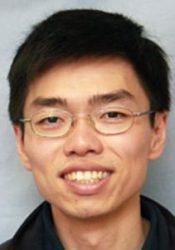 Patrick Lee, PhD
Professor of Computer Science Engineering, City University
Dr. Lee is an Assistant Professor at the School of Energy and Environment at the City University of Hong Kong. His research interests focus on solving biologically-related environmental problems. Dr. Lee's academic background is in biochemical engineering, environmental engineering and environmental microbiology and he often works at the interface of fundamental and applied sciences. While Dr. Lee is interested in understanding microbiology at the molecular and cellular levels, it is also his goal to apply the fundamental findings in engineering applications to solve real-world problems. His previous research involved using a systems biology approach and various molecular and culturing techniques to study the genome, physiology and metabolism of laboratory model bacteria as well as complex microbial communities from the environment and bioreactor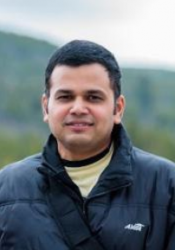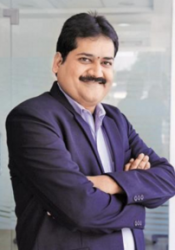 Bharath Pritiviraj, PhD
Post-Doctoral Associate, Rob Knight lab, University of Colorado
Dr. Prithiviraj analyzes large scale genomic data on 16S rRNA Illumina data in order to deduce ecological clues to the reclamation of bacterial and archaeal communities concomitant with river water regulation in Lake Powell, Glen Canyon region. He currently processes and synthesizes data from quantitative PCR and 16S and 18S rRNA analyses using bio-informatic tools like QIIME (www.qiime.org) for microbial community analysis using high throughput sequencing datasets. Dr. Prithiviraj obtained his Bachelor of Science in Zoology from Loyola College and the University of Madras in India. He then earned his Master of Science in Life Sciences from Pondicherry University and his PhD from the University of Madras in 2010.
Narasimha Rao Nedunuri
Managing Director/CEO of Clonz BioTech
The Managing Director of Clonz, Narasimha is one of the key founding members of the company. His passion and vision combined with his academic and industrial experience in the world of Proteins (Proteomics) is the driving force of the company towards developing affordable bio therapeutics. Narasimha's Research experience in Cancer Biology at CCMB (Centre for Cellular and Molecular Biology) helped him to contribute through his work at a USA based MNC as Product Manager for its Indian subsidiary and  also as a Group Leader – Proteomics & Genomics for a reputed CRO, prior to the birth of Clonz. His wide exposure to countries like Malaysia, Korea, Thailand, China, France, Germany, Switzerland, and USA on various business assignments is also helping in positioning the company.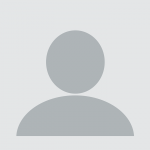 Olayinka Osuolale, PhD

Department of Biological Sciences

Elizade University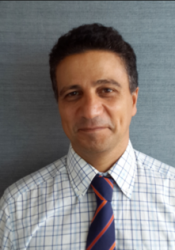 Ugur Sezerman, PhD
Department Head, Biostatistics and Medical Informatics, Acibadem University
Dr. Sezerman graduated from Bogaziçi University, Istanbul, (B. Sc. Elect. Eng. , M.Sc. Biomedical Eng.) and received a Ph. D. in Biomedical Engineering from Boston University, MA, USA. Previously he worked at Boston University and Bogazici University as a researcher and an instructor. He has worked at Sabanci University Biological Sciences and Bioengineering Program from Septemver 1999 till March 2015. He has established the Computational Biology Laboratory and Protein Engineering Laboratory at Sabanci University. His current research interests are Personalized Medicine, Precision Medicine,Protein Engineering, Drug and Vaccine Design, Functional Genomics, Metagenomics, Systems Biology and Bioinformatics.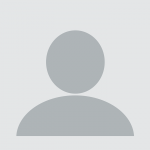 Nur Hazlin Hazrin-Chong, PhD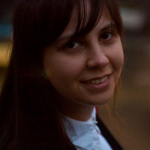 Alina Frolova, PhD

Junior Research Fellow at IMBG &  Group Leader at KAU
Institute of Molecular Biology and Genetics (IMBG), National Academy of Sciences of Ukraine
Data Science Center, Kyiv Academic University (KAU),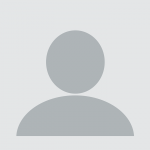 Mayra Arauco Livia PhD
Institute Universidad ESAN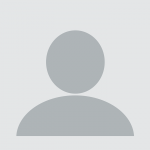 Wayne Menary PhD
Institute Universidad ESAN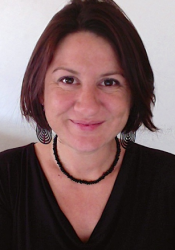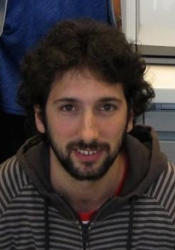 Christelle Desnues, PhD
Group leader, Mediterranean Infection Institute, Aix-Marseille University, France
Dr. Desnues holds a PhD in microbial ecology from Aix-Marseille University. She currently runs a group whose research interests focus on the composition, the diversity, the dynamics and the evolution of the viral communities in the environment and associated with a human and animal host (in physiological and pathological conditions). In 2008 she described the first virus infecting another virus called a virophage. She has published over 40 articles and received several prizes including the international SOFI-PASTEUR price for biomedical research in 2013.
Nicolás Rascovan, Ph.D.
Mediterranean Infection Institute, Aix-Marseille University, France
Dr. Rascovan received his Ph.D. in the University of Buenos Aires, Argentina, where he specialized in the field of metagenomics and environmental microbiology and ecology. A former molecular biologist, he got fascinated by the "invisible" but highly predominant microbial worlds that prevail on every surface and environment of our planet and the possibility of accessing them with unprecedented detail using high-throughput sequencing and bioinformatics. Since then, he has explored a wide diversity of microbial communities and environments such as stromatolites and microbial mats from highly extreme environments, soil and crop-associated microbiomes from agricultural fields, human associated uncultured-viruses, ancient human microbiomes and even microbiomes from extinct species. He is always looking for new microbial worlds to discover and explore.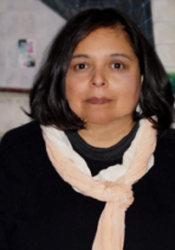 Celia M. Alpuche Aranda, MD/PhD
Director of Research Center for Infectious Diseases at the National Institute of Public Health , México
Dr. Alpuche graduated as Medical Doctor at the Autonomous University of Yucatán State, Mexico, then she specialized as a Pediatrician at the O´Horan Teaching Hospital, Autonomous University of Yucatan and Infectious Diseases at Federico Gomez Children's Hospital of Mexico. From 1990 to 1994, Dr. Alpuche was postdoctoral fellow at Infectious Diseases Unit-Massachusetts General Hospital and at Harvard University School of Medicine. Dr. Alpuche Research focus has been bacterial pathogenesis, epidemiological and molecular mechanisms of antimicrobial resistance and more recently laboratory-based surveillance of influenza, dengue among other transmissible diseases.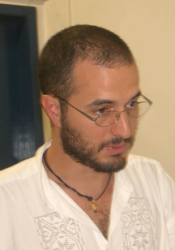 Jesus Martínez Barnetche, MD/PhD
Investigator, Jefe del Departamento de Inmunología, Programa de Doctorado en Ciencias Biomédicas
Dr. Barnetche is currently Head of the Immunology Department in the Center for Research in Infectious Diseases (CISEI) of the National Institute of Public Health (INSP) in Mexico and the coordinator of the Genomic Sequencing Unit at INSP. Dr. Martinez has been working extensively in designing strategies to understand molecular determinants in malaria transmission and lymphocyte clonal selection in response to vaccines in humans and experimental animal models. He's Author of 17 articles in refereed journals and 3 book chapters. Dr. Martinez is member Level I of the National System of Researchers in Mexico.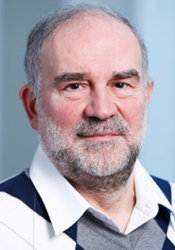 Gaston Gonnet , PhD
Professor, ETH Zurich, Switzerland, Institute of Scientific Computation
Dr. Gonnet is a Uruguayan Canadian computer scientist and entrepreneur. He is best known for his contributions to the Maple computer algebra system and the creation of an electronic version of the Oxford English Dictionary. Gonnet received his doctorate in computer science from the University of Waterloo in 1977. His thesis was entitledInterpolation and Interpolation Hash Searching. Dr. Gonnet co-founded the Symbolic Computation Group at the University of Waterloo and is a professor in Informatik at ETH Zurich in Zurich, Switzerland, and chief scientist of two Canadian startups: CeeqIT and Porfiau.
New York City, United States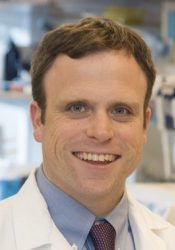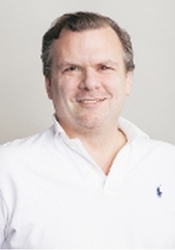 Christopher E. Mason, PhD
Professor of Genetics & Computational Biology, Weill Cornell Medical College
Dr. Mason's lab utilizes computational and experimental methodologies to identify and characterize the essential genetic elements that guide the function of the human genome. His research is aimed at creating detailed cell-specific molecular maps of genetic, epigenetic, transcriptional, and translational activity, creating a draft of the molecular recipe for the creation of the brain. Having received his BS in Biochemistry and Genetics from the University of Wisconsin, Dr. Mason obtained his PhD in genetics from Yale University. He has served as the Principal Investigator of PathoMap, a research project dedicated to elucidating the metagenomic geographic distribution of taxa from highly-trafficked surfaces found in the New York City subway system.
Eric Schadt, PhD
Jean C. and James W. Crystal Professor of Genomics at the Icahn School of Medicine at Mount Sinai
Dr. Schadt is an expert on the generation and integration of very large-scale sequence variation, molecular profiling and clinical data in disease populations for constructing molecular networks that define disease states and link molecular biology to physiology.  He is known for calling for a shift in molecular biology toward a network-oriented view of living systems to complement the reductionist, single-gene approaches that currently dominate biology in order to more accurately model the complexity of biological systems. He has published more than 200 peer-reviewed papers in leading scientific journals, and contributed to a number of discoveries relating to the genetic basis of common human diseases such as diabetes, obesity, and Alzheimer's disease.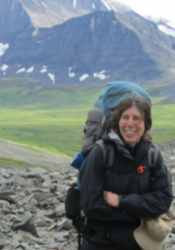 Ellen Jorgensen, PhD
Co-founder and Director of Genspace
Dr. Jorgensen is the co-founder and director of Genspace, a nonprofit community laboratory dedicated to promoting citizen science and access to biotechnology. In 2011 she initiated Genspace's award-winning curriculum of informal science education for adults, and in 2014 Genspace was named one of the World's Top 10 Innovative Companies in Education by Fast Company magazine. Ellen's efforts to develop Genspace into a haven for entrepreneurship, innovation and citizen science have been chronicled by Nature Medicine, Science, Discover Magazine, Wired, Make, BBC News, The Economist, Forbes, PBS News Hour, The Discovery Channel, and The New York Times.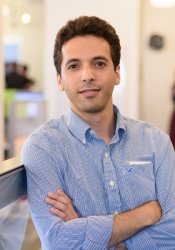 Rachid Ounit, PhD
Co-founder and CTO of Biotia
Rachid Ounit studied Mathematics, Physics and Computer Science during his Bachelor's and Master's degree in France. His Ph.D. at the University of California, Riverside was specialized in Computer Science and Bioinformatics. His research work has major contributions in several fields of life sciences, such as genomics, metagenomics and epigenetics. The software tools he co-authored/developed during his Ph.D. for the analysis of sequencing data produced by the high-throughput NGS instruments are now commonly used as state-of-the-art in several research groups/centers worldwide. Their are also preferred for their high accuracy/speed compared to other solutions and their user-friendliness. Since 2017, Dr. Ounit is the CTO and co-founder of Biotia, a startup in biotechnology based in New York City working with hospitals and clinical centers for tracking infectious diseases. At Biotia, he is focusing on building a comprehensive, scalable, secure and user-friendly technology based on sequencing data to monitor the microbial dynamics in hospitals. As lead of R&D projects, his work also involves the time/space-efficient clustering/classification of sequencing data, the fast/scalable analysis of clinical samples through a secure database, the comprehensive detection of pathogens during real-time sequencing, the measurement of live/dead microorganisms from raw NGS data, etc..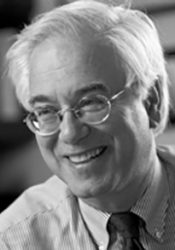 Martin J. Blaser, MD
Muriel and George Singer Professor of Medicine
Professor of Microbiology, NYU School of Medicine
Director, Human Microbiome Program
Our studies focus on bacteria of the human microbiome including Campylobacter and Helicobacter species that live in the mucus layer overlying the mucosal epithelium of mammals, including humans. Specifically, we explore the biology of colonization and the nature of the interactions that lead to (or protect from) disease. For the normal microbiome, we study how early life perturbations affect host developmental phenotypes. Our on-going work focuses on the metabolic syndrome, and specifically on obesity and type 2 diabetes, as well as inflammatory disorders such as type 1 diabetes, asthma, psoriasis, and skin infections.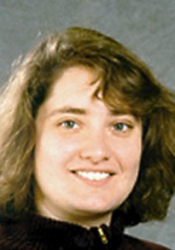 Linda K. Nozick, PhD
Professor and Director of Civil and Environmental Engineering, Cornell University
Dr. Linda Nozick is Professor of Civil and Environmental Engineering at Cornell University. She has been the recipient of several awards including a CAREER award from the National Science Foundation and a Presidential Early Career Award for Scientists and Engineers from President Clinton. She has authored over 60 peer-reviewed publications, many focused on transportation, the movement of hazardous materials and the modeling of critical infrastructure systems. She has served on two National Academy Committees to advise the US Department of Energy on renewal of their infrastructure. Dr. Nozick holds a B.S. in Systems Analysis and Engineering from the George Washington University and a M.S.E and Ph.D. in Systems Engineering from the University of Pennsylvania.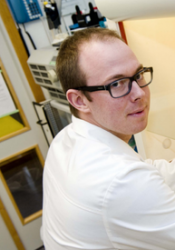 Marius Dybwad, Ph.D.
Senior Scientist, Norwegian Defence Research Establishment (Forsvarets forskningsinstitutt, FFI)
Dr. Dybwad is a senior scientist at the Norwegian Defense Research Establishment (FFI). His main research includes bioaerosol characterization and the impact of bioaerosols on biological detection. He holds a Ph.D. in Biotechnology (2014) and a M.Sc. in Molecular Medicine (2008) from the Norwegian University of Science and Technology (NTNU) in Trondheim, Norway. Dr. Dybwad is an internationally recognized expert on bioaerosols, bioaerosol sampling, and biological detection.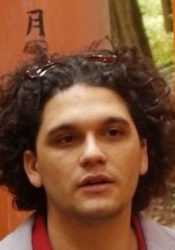 Hugues Richard, PhD
Assistant professor in the Department of Computer Science, University Pierre et Marie Curie
Coming from a mathematical background, Dr. Richard has specialized on Analysis of genomic sequencing and resequencing experiments in several international projects. His research is focused on the development of statistical methods for the functional analysis of high throughput sequencing data (mainly transcriptome data), and word statistics. In addition to organising the sampling sets, his laboratory will mainly contribute to the methodological insights/bioinformatics analysis (functional domain annotation). If you are looking for a way to participate in methodological and experimental aspects of the project within the Paris Area, do not hesitate to contact him.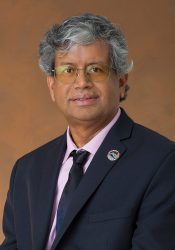 Kasthuri Venkateswaran, PhD
Senior Research Scientist at NASA – Jet Propulsion Laboratory
Dr. Kasthuri Venkateswaran (Venkat) is the Senior Research Scientist at JPL and supports the Biotechnology and Planetary Protection Group. His 39+ years of research encompasses marine, food, and environmental microbiology. He has applied his research in molecular microbial analysis to better understand the ecological aspects of microbes, while conducting field studies in several extreme environments such as deep sea (2,500 m), spacecraft missions (Mars Exploration Rovers), assembly facility clean rooms, and the space environment in Earth orbit (ISS). Also, he provides expertise for non-NASA programs such as commercial agencies (Boeing – airline cabin air measurement) and medical industries (tissue and organ transplants processing). The bioinformatics databases generated by Venkat's team are extremely useful in the development of biosensors which will provide information about the spacecraft surfaces and enclosed habitats in an attempt to determine forward contamination as well as develop countermeasures (advance cleaning and sterilization technologies) to control the problematic microbial species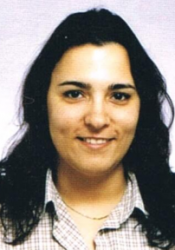 Manuela Oliveira, PhD
Post-Doctoral Associate of Population Genetics, Ipatimup
Dr. Oliveira's scientific activity began as a volunteer trainee in 1997, graduating in Biology at Faculty of Sciences – University of Porto,  in 1999. In the following year, she was a research trainee at Centre de Recherches Agronomiques de Gembloux (CRAGx, Belgium). Upon completing her Master's Degree in Genetic Resources and Agricultural and Forestry Plant Breeding at University of Trás-os-Montes e Alto Douro, she completed her Ph.D. Degree in Biology at Faculty of Sciences – University of Porto in 2009. The work developed during her Ph.D. studied the composition of the airborne mycoflora of regions with different urbanization level. The work developed allowed M. Oliveira to gain knowledge of atmospheric microbiological composition using culture-dependent techniques and molecular biology tools. Since 2011, M. Oliveira is a post-doctoral research at IPATIMUP (Population Genetics group).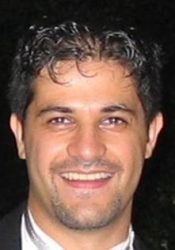 Houtan Noushmehr, PhD
Professor of Genetics, University of São Paulo
Dr. Noushmehr is an assistant professor of bioinformatics and genomics research in the Department of Genetics at the University of São Paulo. His current research involves integrating Next Generation Sequencing data (RNAseq, ChIPseq and clinical phenotype) to understand and characterize functional Single Nucleotide Polymorphisms (SNPs) associated with risk in human cancers and analyzing and interpreting human epigenomic data, specifically aberrant DNA methylation associated with human cancers. Dr. Noushmehr received his PhD in Genetics, Molecular and Cellular Biology from the University of Southern California (USC).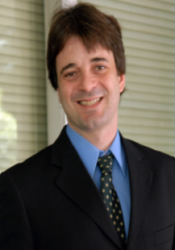 Milton Ozório Moraes, PhD
Professor, Biomedical Sciences, FIOCRUZ
Dr. Moraes's research interests include genetic epidemiology of infectious diseases, functional genomics and gene expression analysis on a large scale, molecular diagnostics, and science education (genetics, biology and molecular immunology) in primary and secondary level. Dr. Morae earned a degree in Biological Sciences, Institute of Biology, Federal University of Rio de Janeiro. She earned a Master in Biological Sciences (Biophysics), Institute of Biophysics Carlos Chagas Filho, Federal University of Rio de Janeiro and a Ph.D in Molecular Biology in Graduate Program in Cellular and Molecular Biology Program, Oswaldo Cruz Institute, FIOCRUZ.
Sacramento, United States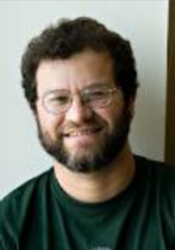 Jonathan Eisen, Ph.D.
Professor, Genome Center, University of California
Dr. Eisen holds appointments in the Department of Evolution and Ecology in the College of Biological Sciences and the Department of Medical Microbiology and Immunology in the School of Medicine. His research focuses on the mechanisms underlying the origin of novelty (how new processes and functions originate). Most of his work involves the use of high-throughput DNA sequencing methods to characterize microbes and then the use and development of computational methods to analyze this type of data. In particular, his computational work has focused on integrating evolutionary analysis with genome analysis—so-called phylogenomics. Previously, he applied this phylogenomic approach to cultured organisms, such as those from extreme environments and those with key properties as they relate to evolution or global climate cycles.
San Francisco, United States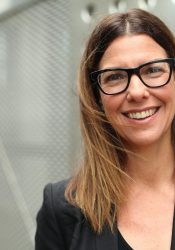 Jessica Green, PhD
CTO and Co-Founder, Phylagen Inc.
Dr. Green is an engineer and ecologist who specializes in biodiversity theory and microbial systems.  She uses interdisciplinary approaches at the interface of microbiology, ecology, mathematics, and computer science to understand and model complex ecosystems with trillions of diverse microorganisms interacting with each other, with humans, and with the environment.  She is the CTO of Phylagen, Inc., a microbiome company based in San Francisco, a Professor of Biology the University of Oregon, where she is Co-Director of the Biology and Built Environment Center, and External Faculty at the Santa Fe Institute.  She is internationally recognized for her research in microbiome science, with highly cited articles in Nature, Science, and the Proceedings of the National Academy of Sciences and is frequently quoted in business publications such as the Wall Street Journal, Forbes, and NPR. She has received numerous awards including a Blaise Pascal International Research Chair, a John Simon Guggenheim Memorial Foundation Fellowship, and a TED Senior Fellowship.  Jessica received a Ph.D. in Nuclear Engineering from University of California Berkeley, an M.S. in Civil and Environmental Engineering from UC Berkeley, and a B.S. in Civil and Environmental Engineering from UCLA.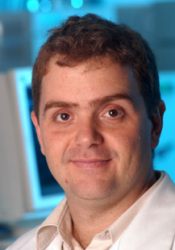 Emmanuel Dias-Neto, PhD
Head, Laboratory of Medical Genomics, AC Camargo Cancer Center
Dr. Dias-Neto is a Biologist, with a PhD in Biochemistry (UFMG, Brazil) and a post-doctorate in Genomics (Ludwig Institute for Cancer Research). With above 15 years of genomics experience, he has been involved in the coordination of some of the early Brazilian genomic initiatives, including the sequencing of full genomes and the development of new a transcriptome sequencing approach. After four years as a visiting professor at MD Anderson Cancer Center (Houston, US) he now leads the Laboratory of Medical Genomics at AC Camargo Cancer Center, where his group investigates molecular variations related to cancer prognosis and response to chemotherapy. His main areas of interest includes Gastric cancer, extracellular vesicles and the study of microbiome and cancer.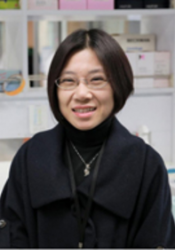 Soojin Jang, PhD
Head, Antibacterial Resistance Research Laboratory, Institut Pasteur Korea
Dr. Jang's research is focused on antibiotic resistance among pathogens, which has emerged as one of the most pressing public health hazards in the "post-antibiotic era." A small group of bacteria including Enterococcus faecium, Staphyloccus aureus, Klebsielle pneumonia, Acinetobacter baumanii, Pseudomonas aeruginosa, and Enterobacter species, is in the center of the current crisis of antibiotic resistance, as they are referred to "Superbugs." Dr. Jang received her PhD from the University of Illinois at Urbana-Champaign and her post-doctorate fellowships at Washington University Medical School and Institut Pasteur Korea.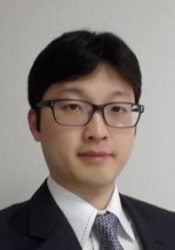 Sung Ho Hwang, PhD
Associate Scientist, National Cancer Center
Dr. Sung Ho Hwang is currently an associate scientist in the Cancer Risk Appraisal and Prevention Branch at National Cancer Center, where he conducts his research on lung cancer caused by environment such as asbestos, radon, volatile organic compound and smoking. He is also interested in the areas of bioaerosol health effects, focusing on the sources, transport, and fate of particles in environment as well as indoor environment. Current areas of his work include how biological agents affected by environmental factors.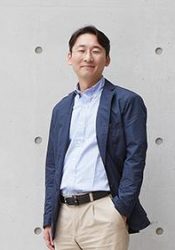 Sung Chul Seo, PhD
Professor, Institute of Allergy and Immunology, Korea University
Dr. Seo holds Ph.D. in "Environmental Health and Occupational Hygiene" focusing on exposure assessment of bioaerosols (i.e., mold, bacteria, viruses) relevant to respiratory diseases, in particular asthma and atopic dermatitis. He is also an experienced industrial hygienist performing to monitor Indoor air quality, to measure VOCs, to evaluate and control environmental mold exposure, and fit-test for respiratory selection and research. Dr. Seo received his Ph.D. from the University of Cincinnati, USA, and his post-doctorate fellowship at the National Institute of Occupational Safety and Health(NIOSH), USA.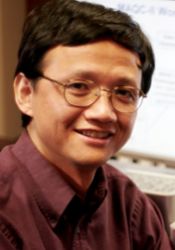 Leming Shi, PhD
Professor of Personalized Genomics, Fudan University
Dr. Leming Shi is a professor at the School of Pharmacy and the School of Life Sciences of Fudan University in Shanghai, where he established the Center for Pharmacogenomics. Dr. Shi's research focuses on pharmacogenomics, bioinformatics, and cheminformatics aiming to realize personalized medicine. As a Principal Investigator at the US Food and Drug Administration (FDA) from 2003 to 2012, Dr. Shi conceived and led the MicroArray and Sequencing Quality Control (MAQC/SEQC) project. Dr. Shi is a co-inventor on nine issued patents about novel therapeutic molecules and has published over 170 peer-reviewed papers (nine of them appeared in Nature Biotechnology). Dr. Shi received his Ph.D. in computational chemistry from the Chinese Academy of Sciences in Beijing.
Sheffield, United Kingdom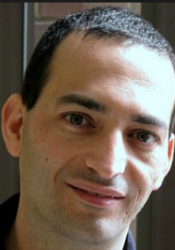 Erhan Elhaik, PhD
Assistant Professor, Department of Animal and Plant Sciences & the Bioinformatics Hub at the University of Sheffield
Dr. Elhaik is a computational biologist who specializes in genetics, genomics, population genetics, and complex disorders research. In the past, he designed the Genochip, National Geographic's microarray, as well as GPS, a biogeographical tool that predicts the geographical data of DNA with extreme accuracy, down to home village in some cases. His current research integrates Next Generation Sequencing data to understand and characterize biogeography, language, and complex disorders (e.g., autism). Dr. Elhaik received his PhD in Molecular Evolution at the University of Houston. He was appointed Research Associated at Johns Hopkins School of Public Health after completing two post-doctoral positions.
Singapore, Republic of Singapore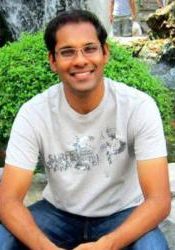 Niranjan Nagarajan, PhD
Associate Director, Genome Institute of Singapore
Dr. Nagarajan is Associate Director and Senior Group Leader in the Genome Institute of Singapore, and Adjunct Associate Professor in the Department of Computer Science at the National University of Singapore. His research focuses on developing cutting edge genome analytic tools and using them to study the role of microbial communities in human health. His team conducts research at the interface of genetics, computer science and microbiology, in particular using a systems biology approach to understand host-microbiome-pathogen interactions in various disease conditions. Dr. Nagarajan received a B.A. in Computer Science and Mathematics from Ohio Wesleyan University in 2000, and a Ph.D. in Computer Science from Cornell University in 2006 (Advisor: Prof. Uri Keich). He did his postdoctoral work in the Center for Bioinformatics and Computational Biology at the University of Maryland working on problems in genome assembly and metagenomics (Advisor: Prof. Mihai Pop).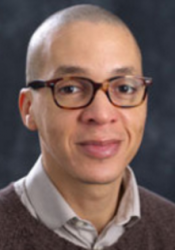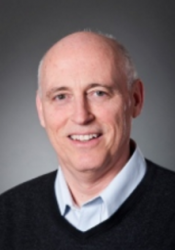 Klas Udekwu, PhD
Associate Senior Lecturer, Department of Molecular Biosciences, The Wenner-Gren Institute Sweden
Dr. Udekwu's research field is multidisciplinary and ranges from the experimental to mathematical study of microbial community dynamics and physiology. Following preclinical medical studies in the University of Nigeria, Nsukka, he moved to Sweden to study in Uppsala University obtaining a Masters degree in Molecular Biology and PhD in Microbiology. From microbial genetics and gene regulation he was invited to work with Prof. Bruce Levin where he was trained as a postdoctoral scholar in mathematical biology and microbial population biology at Emory University. He returned to Sweden first working in a multidisciplinary endeavour in Medical Nanosciences at the Karolinska Institute prior to accepting his current position.
Per Ljungdahl, PhD
Department Head, Molecular Biosciences, Stockholm University
Dr. Lungjdahl is a faculty member in the Department of Molecular Biosciences at The Wenner-Gren Institute in Stockholm. He received his BA in microbiology from Cornell University and his PhD in Biochemistry from Dartmouth Medical School. Dr. Lungjdahl served as a research fellow in genetics and cell biology at the Whitehead Institute for Biomedical Research and as an assistant member at the Ludwig Institute for Cancer Research. Dr. Lungjdahl's research interests include cell biology of nutrient regulated gene expression.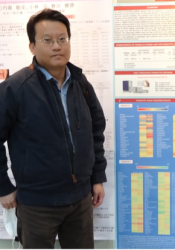 Jenn-Wei Chen, PhD
Assistant Professor, Department of Microbiology and Immunology, National Cheng Kung University
Dr. Chen's current research focuses on pathogenesis of pathogenic bacteria, with systems biology-based approaches. Several techniques such as RNA-seq, microarrays, proteomics, and phenotype microarrays would be used in his studies. In order to understand the effects of pathogenic bacteria, Dr. Chen is extending the studies to gut microbiota, with the use of 16S rDNA sequencing to identify the composition of bacteria.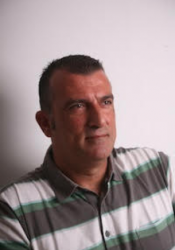 Christos Ouzonis, PhD
Research Scientist at The Biological Computation & Process Laboratory (BCPL) at CERTH
Joined MetaSUB with the specific interest in linking ongoing projects on exposomics carried out at CERTH's CPERI with human activities in the region of Thessalonica, a major transportation hub and a significant tourist destination. Joint projects with JGI and other partners can help us forge further exploration of metagenomics of urban biomes. Overview of other activities: https://bcplab.wordpress.com/what/research/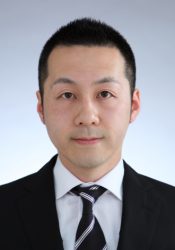 Haruo Suzuki, PhD
Associate Professor, Faculty of Environment and Information Studies, Keio University
Dr. Suzuki holds appointments in the Faculty of Environment and Information Studies and Institute for Advanced Biosciences at Keio University. His research focuses on microbial genomics and reproducible bioinformatics. He has been working on statistical analyses of synonymous codon usage to understand microbial lifestyles, predicting host ranges of drug resistance plasmids based on genomic signature, and comparative genomic analyses of bacteria with different metabolic capacity, host specificity and pathogenicity. The goal of his research is to characterise microbial diversity and its medical, agricultural and industrial applications. Dr. Suzuki received his BS in Agriculture from Chiba University, his MS in Media and Governance from Keio University, and his PhD from Keio University.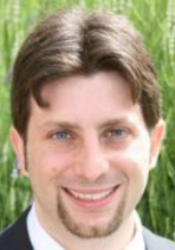 Nicola Segata, PhD
Assistant Professor of Laboratory of Computational Metagenomics, University of Trento, Italy
Dr. Nicola Segata is an assistant professor and a computational biologist with training in machine learning, high-throughput sequencing analysis, and microbiome research. After completing a postdoctoral experience in Curtis Huttenhower Lab at Harvard he started and led the Laboratory of Computational Metagenomics. His research interests are in the field of computational biology and experimental meta'omics and include microbial and comparative genomics, computational meta'omics, human microbiome studies, host-microbe interaction, and pathogen-microbiome interaction.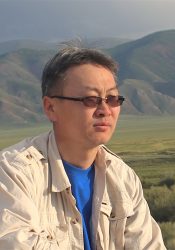 Dr. Bazartseren Boldgiv
Professor of Biology
Ecology Group, Department of Biology, National University of Mongolia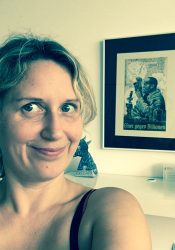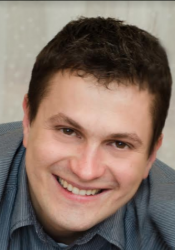 Alexandra Graf, PhD
Group Leader, FH Campus Wien
Alexandra Graf studied Biology at the University of Vienna, and did a Master's degree in Human Ecology in Brussels, before working in IT for 6 years. With the chance to combine her two fields of interest, she did her PhD in Bioinformatics at the University of Life Sciences and Natural Resources in Vienna, during which she did de-novo assembly and annotation of an industrial yeast as well as establish a transcriptomics analysis platform for strain improvement. With the rise of Next Generation Sequencing the focus of her work shifted towards the analysis of sequencing data. The research topics of her group focus on de-novo assembly and annotation of microorganisms, transcriptomics and analysis of gene regulation. "Our interest lies in the development of analysis tools and the visualization of data. To this end we collaborate with the Austrian Center for Industrial Biotechnology (ACIB), the Austrian Institute of Technology (AIT), as well as biotechnological and medical research groups." Another big part of her commitment is teaching, and the coordination of a Bioinformatics Masters course. Being convinced of the benefits of communicating science related topics to the general public, she regularly engages in citizen science projects.
Paweł P Łabaj, PhD
APART Fellow of Austrian Acedemy of Science, Boku University Vienna, Austria
Paweł Łabaj has studied Computer Science in Medicine at Silesian University of Technology (Gliwice, Poland). For his MSc thesis he was working on the project in The Institute of Medical Technology and Equipment (Zabrze, Poland) where he has developed system of automatic analysis and pattern recognition using neural networks applied in Fetal Heart Rate monitoring devices. He then joined the Vienna Science Chair of Bioinformatics at Boku University Vienna, where he obtained PhD in Bioinformatics on Measurement and data analysis in the face of noise and complex backgrounds – Advances from improved bioinformatics algorithms. He was active member of FDA MAQC-III/SEQC consortium where he studied performance of the platforms and pipelines for high throughput expression profiling. This experience has recently led to winning the Fellowship of Austrian Programme for Advanced Research and Technology by Austrian Academy of Science. Dr Łabaj's research focuses on consequences of gene vs. alternative transcript expression profiling, as well as on the approaches for assessing performance / benchmarking of the platforms and analysis pipelines.
Washington D.C., United States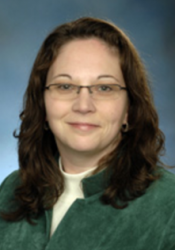 Lynn Schriml, PhD
Assistant Professor, Epidemiology and Public Health, University of Maryland School of Medicine
Dr. Schriml's current research focuses on developing bioinformatic tools, metadata standards and ontologies to gain a broader understanding of the relationship between infectious pathogens, their genomic sequence and disease. Dr. Schriml leads a number of ontology and metadata standard development and implementation projects. As PI of the Alfred P. Sloan Foundation funded Built Environment MIxS-BE Metadata project. Dr. Schriml leads efforts to provide tools to foster standard metadata collection and analysis across the Microbiology of the Built Environment program. Dr. Schriml's research interests include health disparities, human disease, infectious diseases, ontologies, metadata standards, epidemiology, bioinformatics, data mining, statistics and microbiome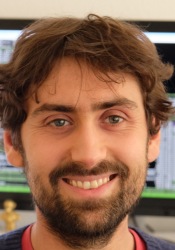 Andre Kahles, PhD
PostDoc / MetaSUB PI for Zurich
ETH Zurich, Department of Computer Science, Universitätstrasse 6, 8092 Zurich, Switzerland