---
Register for the 3rd Annual MetaSUB Conference!
Stockholm, Sweden, July 18-20, 2017
We are looking forward to the third conference of the MetaSUB (Metagenomics and Metadesign of Subways and Urban Biomes) Conference that will take place on 18

-20 July, 2017 

in Stockholm, Sweden at the Royal Swedish Academy of Engineering Sciences.
If you want to join over 80 colleagues and industrial partners to discuss the latest scientific developments in the rapidly accelerating fields of metagenomics and next-generation sequencing, please register before the final registration deadline of

6 July

!
Please click here for a tentative agenda.
---
Building a Molecular Portrait of Cities
We aim to bring a molecular view of cities to improve their design, use, and impact on health.  Subway, bus, and myriad public urban surfaces define humanity's most dense interaction space for millions of people each day, and yet, there is almost nothing known about the impact of surface type, season, commuter type, or design on their genetic dynamics.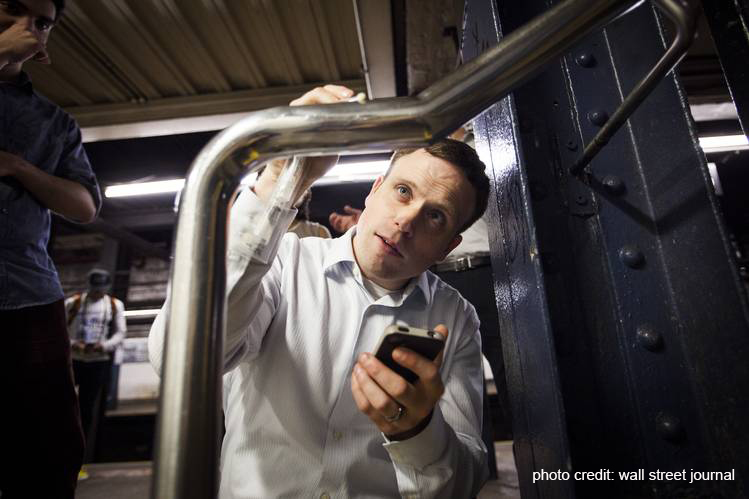 About MetaSUB
The Metagenomics and Metadesign of the Subways and Urban Biomes (MetaSUB) International consortium is a novel, interdisciplinary initiative made up of experts across many fields including genomics, data analysis, engineering, public health, and design. Just as there is a standard of measurement of temperature, air pressure, wind currents– all of which are considered in the design of the built environment– the microbial ecosystem is just as dynamic. Thus, it should also be integrated into the design of cities. By developing and testing standards for the field and optimizing methods for urban sample collection, DNA/RNA isolation, taxa characterization, and data visualization, the MetaSUB International Consortium is pioneering an unprecedented study of urban mass-transit systems and cities around the world. These data will benefit city planners, public health officials, and designers, as well as discovery new species, biological systems, and biosynthetic gene clusters (BGCs), thus enabling an era of more quantified, responsive, and "smarter cities."